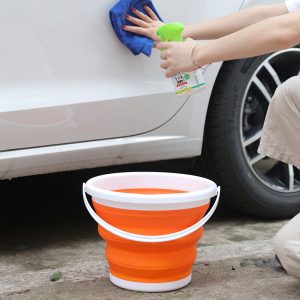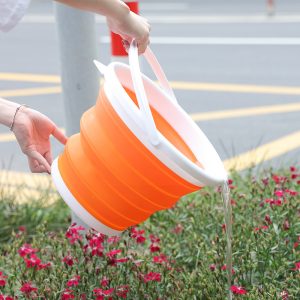 Product Details:
Product Name:
Portable folding bucket silicone plastic bucket
Shape:
Round
Material:
Plastic
Color:
Orange blue green grey
Capacity:
5L;10L
Place of origin:
Ningbo,China
Logo:
Customizable
Feature:
Wide range of uses, durable
Portable folding bucket, foldable storage saves space, and the hanging drain with holes does not occupy space, and it is easy to carry out. Easy to fold and store, the thickness is about 5cm after folding, and it can be easily put into casual storage bags. Hanging hole design, convenient storage, wide range of references, home, travel, camping; PTE soft plastic material, can be easily folded repeatedly, soft and not deformed; after folding, the thickness is as thin as 5cm, saving space, convenient to carry. Folding and storing, the seams survive, the folding is quick and convenient, saves space, and can be placed anywhere. Large capacity, outstanding, large opening, increased volume, bearing good quality. PP+TPE material, thick material, one-piece molding, flexible and resistant to folding; water nozzle design, sleek water nozzle design, allowing water to flow out without splashing; portable hand, thick hand-held design, easy to carry; suspension hole design, hanging storage, save space Humanized groove, humanized groove design at the bottom of the barrel, reserved for the position of the gripper, easy to pour water.