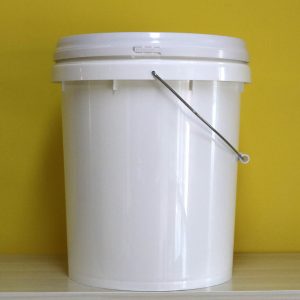 Ventilation method: use air circulation to take away the taste of diluted plastic, or use an electric fan to blow, or go to the fresh outdoor mountain forest to "bubble". Need to be reminded that some people use negative oxygen ion generators to control low concentration air pollution, but the treatment effect is not satisfactory, negative oxygen ions are also easily converted into ozone, causing secondary pollution.
Adsorption method: soak plastic products in a proper amount of milk, vinegar, baking soda, light salt water, waste tea, rice soup or rice water, grapefruit peel, pineapple block (good quality), white wine, dilute sulfuric acid (quality In a cleaning agent, a part of the taste can be removed after a certain period of time.
Tea method: use a small amount of tea, put it into a plastic bucket, rush into the hot water to cover the lid, pour it out after a few hours, then brush it with water and it will be OK. The odor of the new plastic bucket will be removed, you can try it.
Milk deodorization method: first clean with detergent, then pour two soup keys into the plastic bucket, shake it, make every corner of the bucket contact with milk, about one minute, finally pour off the milk, clean the bucket clean.
Orange peel to taste: first clean with detergent, then put the fresh orange peel into the bucket, put it for about 3 to 4 hours and clean it.