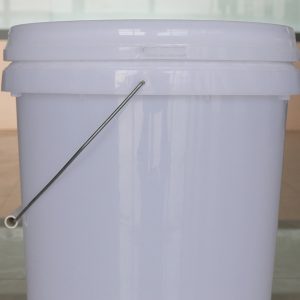 Product Details:
Product Name:
20 kg paint bucket
Shape:
Round
Material:
Plastic
Color:
white
Capacity:
10L
Place of origin:
Ningbo,China
Logo:
Customizable
Feature:
Wide range of uses, durable
Scope of application:
Plastic packaging drums are mostly used for the storage and transportation of various liquids. They have good characteristics for special dangerous goods. They are not brittle, rust-free, light, and not easy to deform. They are also excellent in oil resistance and corrosion resistance. It is used for the packaging of dangerous goods that need to be insulated, moisture-proof, pressure-resistant and corrosion-resistant. It is mainly used to hold liquid and solid articles in chemical raw materials, pesticides, lubricants, coatings, medicine, food, hardware electronics, electromechanical and other industries. Specifications range from 100mL to 200L.
Appearance characteristics
The soft plastic bucket is beautiful, light in weight, good in strength, impact resistant, corrosion resistant, foldable, non-toxic and tasteless, and easy to transport. The product is suitable for all kinds of salted liquid foods, seasonings, medicines and health products, alcohol and fine chemical products. Product features: acid, alkali, high temperature, non-toxic, sterile, tasteless, and has excellent resistance to stretch and impact.
Product advantages: folding stacking storage, weight, canning, the entire process greatly saves space and saves materials. Light weight, cold resistance, corrosion resistance, pollution reduction, super clean, in line with medical testing requirements.