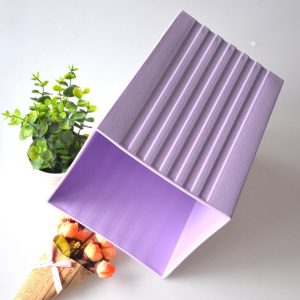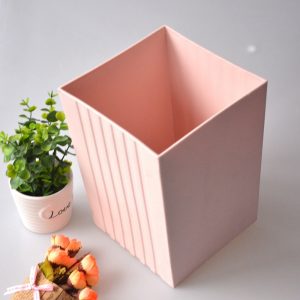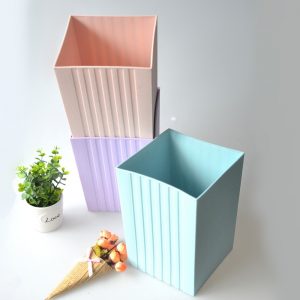 Product Details:
Product Name:
Creative household trash can
Shape:
Square
Material:
Plastic
Color:
Purple pink blue
Weight:
0.485(kg)
Place of origin:
Ningbo,China
Logo:
Customizable
Feature:
Wide range of uses, durable
Simple candy color multi-purpose trash can: pp material, durable, easy to store garbage, kitchen, bathroom, living room, bedroom, etc. can be used to facilitate your life. The simple and fashionable shape, the bright and vivid color, can be coordinated and matched in any place in the home to enhance the home texture. The kitchen and bathroom are suitable for use, and the garbage bag is put on, and the garbage is more sanitary and convenient. Applicable to the bathroom, placed next to the sink and the toilet, easy to throw paper towels, more sanitary; suitable for the kitchen, throw away the kitchen garbage, convenient, non-hollow design, thick and wearable, not leaking dirty water. Applicable to the guest bedroom, living room, not only can be loaded with garbage, but also can store some things. Selected pp raw materials, green and healthy, flexible and durable. The small ear design is convenient for lifting, and the diameter of the barrel mouth is large, which is convenient for storing garbage.