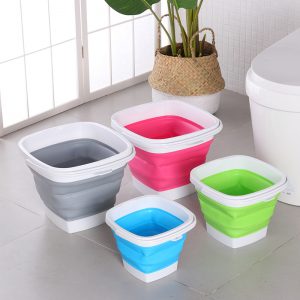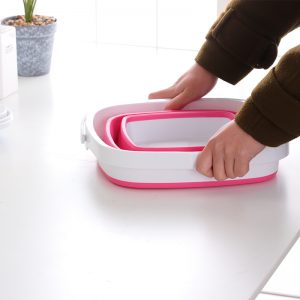 Product Details:
Product Name:
Household portable folding bucket
Shape:
Square
Material:
Plastic
Color:
蓝色,红色,绿色,灰色
Capacity:
3L;5L;10L
Place of origin:
Ningbo,China
Logo:
Customizable
Feature:
Wide range of uses, durable
Creative folding design, TPR stretch material, multiple folding without deformation, convenient storage, simpler and more convenient. Excellent material, durable and durable, soft and odorless, folding is effortless. Hanging storage, suspension hole design, foldable suspension storage, quick draining. The gap is stored, the storage is very convenient, saves space, the bottom of the cabinet, the cracks, the suitcase can be. Detailed description: Suspension hole design: Hanging in the position that is convenient to take, and hanging it in place after use, so that it can be used handily. Diversion port design: not only has the effect of anti-slip, but also saves effort. The bottom is heightened and non-slip: the bottom of the bottom is heightened to prevent slipping.